About the Lafayette General Foundation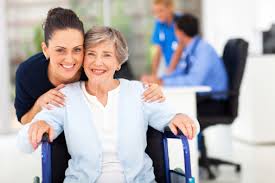 The Foundation's Mission
To enable our community to invest through philanthropy in innovation that furthers Lafayette General Health's mission to restore, maintain, and improve health.
The Foundation's Vision
To become the philanthropic vehicle for transforming the compassion, generosity, and success of Acadiana into investments in innovation that can improve patient outcomes and patient experience while ensuring Lafayette General Health continues to be the best place to practice medicine in Acadiana.
About Lafayette General Health
Lafayette General Health is Acadiana's only community-owned not-for-profit health system as well as its largest non-profit organization.

Lafayette General Health owns or manages five hospitals, including Lafayette General Medical Center, University Hospital & Clinics, St. Martin Hospital, Lafayette General Surgical Hospital, and Abrom Kaplan Memorial Hospital.

Lafayette General Health also has clinical affiliations with seven other hospitals in Acadiana, providing a variety of support services to help these community hospitals to be able to continue serving their communities' healthcare needs.

Last year alone, Lafayette General Health delivered over $100 million in charitable care, while upgrading facilities, improving outcomes, and delivering the best patient experience in Acadiana.

The Lafayette General Foundation serves as the philanthropic arm of Lafayette General Health, providing a vehicle for the community to invest in strengthening the public institution that has the largest impact on quality of life in Acadiana.